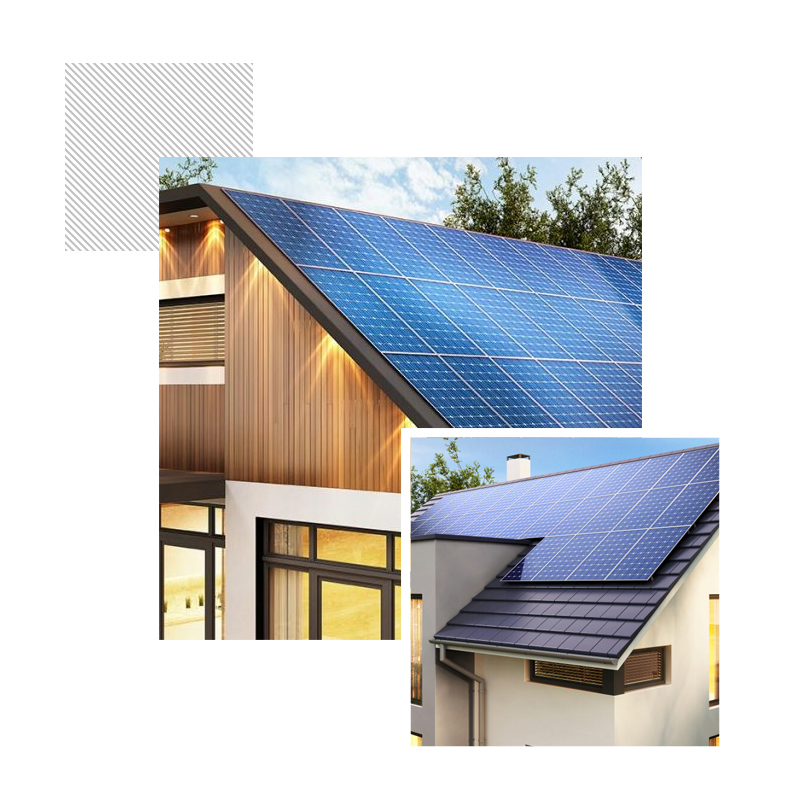 Solar Panel
We can help you identify how much money solar panels can save you on your electric bill and then guide you through the whole process of finding and installing the best solar panels for your home.
Get a free electrical inspection in your home and let us help you save big money on your electric bill, while creating a safer environment for you and your family.
California solar tax credit information
California is among the top states in the U.S. for home solar. High levels of solar irradiance, high electric costs, the 26% federal tax credit, and their net metering policy ensures that residents will benefit immensely from installing solar panels in California.

A few studies have shown that solar installations increase a home's resale value by up to $6,000 for each kilowatt of solar panels installed, or by about 4.1% of the home's value.

If a solar system is placed in service in 2022, you will qualify for a 26% tax credit instead of 22%. You must purchase the system to claim the ITC. Consumers may not claim the tax credit for leases or Power Purchase Agreements (PPA).

The following changes are just a proposed decision that will be voted on February 24, 2022. A new monthly "Grid Participation Charge" will be $8 per kilowatt of solar power capacity installed on your property. This will become an average monthly charge of $48 for most California homes.

To qualify for the tax credit, you must own the solar panels, have a taxable income, and it must be installed at your primary or secondary residence. Battery storage systems can also receive the 30% federal tax credit when charged exclusively with solar.

As of November 2022, the average solar panel cost in California is $2.83/W. Given a solar panel system size of 5 kilowatts (kW), an average solar installation in California ranges in cost from $12,028 to $16,272, with the average gross price for solar in California coming in at $14,150.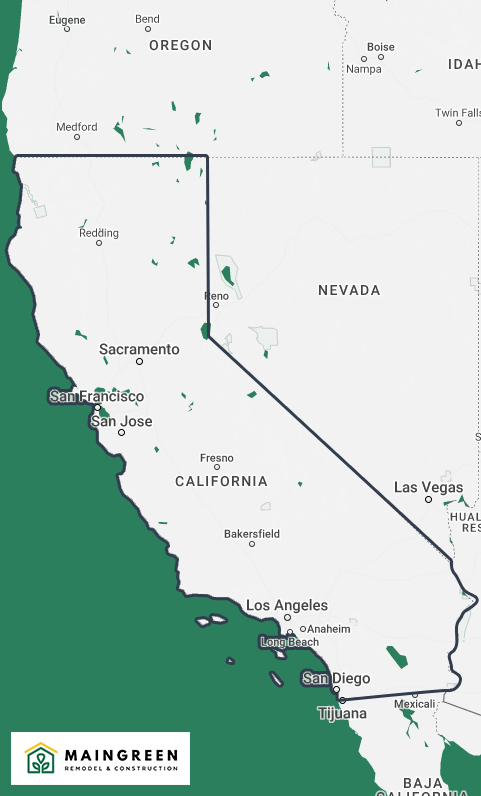 Solar Power
Unlimited Source of Energy
In Southern California, the sun is one of our greatest regional renewable resources. We've installed hundreds of solar panels for our customers in the past couple years alone. Not only do solar panels increase the value of your home, they also benefit the environment and save you lots of money on your energy bills.

Renewable
Solar power is as renewable as the sunshine.

CO₂-free
No nasty CO2 emissions which means cleaner air and better respiratory health for all.

Low operating costs
Installing solar panels significantly reduces electricity bills.

No fuel to burn
No fuel to burn means you don't need to buy fuel nor do you affect the environment.
How does it work?
The Maingreen Remodel & Construction Solar Panel Installation
Step 1 – We visit your home and give you an accurate assessment on how much you can save with solar panels.

Step 2 – Our team of solar panel experts scope out the best place to put the panels and help you choose the one that fits your style and budget.

Step 3 – Expert installers make sure everything is in its place and working

Step 4 – You save on your electric bill and feel good about helping the environment for years to come!
Rest Assured. Working with us is a GREAT decision.
With hundreds of happy customers, we know you will be satisfied with our work, our friendliness and our attention to detail. We are dedicated to making your dream home remodel a positive experience.

FREE CONSULTATIONS
We offer free energy efficient consultations with one of our certified experts. We come to you at your earliest convenience.

HONESTY
We value honesty in life and business.

LICENSED
Maingreen Remodel & Construction is licensed and insured.

PROTECTION
With rising energy costs, we can help you protect your spending and increase the value of your home.

TRANSPARENCY
We work with you every step of the way. We provide clear outlines on the scope of work necessary to meet your dream.