Chimney
Repair
With Maingreen Remodel & Construction's chimney repair service, we provide all-around assistance for your chimney needs. Chimney sweeping and cleaning are only a part of the maintenance necessary to keep your chimney functioning and working efficiently.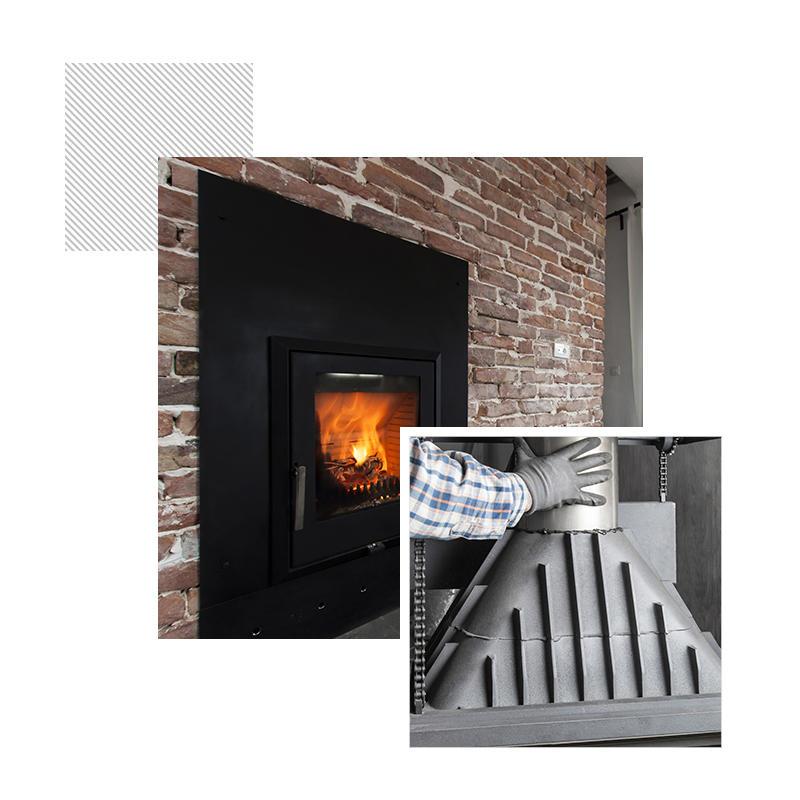 Chimney Repair Services
As chimney repair contractors, we want to help you prevent the elements from harming your masonry. For instance, as odd as it may seem, water causes more damage to chimney masonry than fire. While the brick and/or other materials that make up the exterior of your home are protected by the roof and eaves, your chimney is completely exposed to the elements; rain, snow, and freeze/thaw cycles.
Chimney Sweeping Inspection and Repair
We'll Turn Your Ideas into a Reality
What's more, chimneys are usually constructed from materials that suffer accelerated deterioration as a result of prolonged contact with water. A masonry chimney is constructed of a variety of masonry and metal materials, including brick, mortar, tile, steel and cast iron. These kinds of materials deteriorate quickly when exposed to the freeze/thaw process, in which the moisture that has penetrated the materials periodically freezes and expands, causing undue stress. Water also causes rust in steel and cast iron, weakening or destroying the metal parts of your chimney.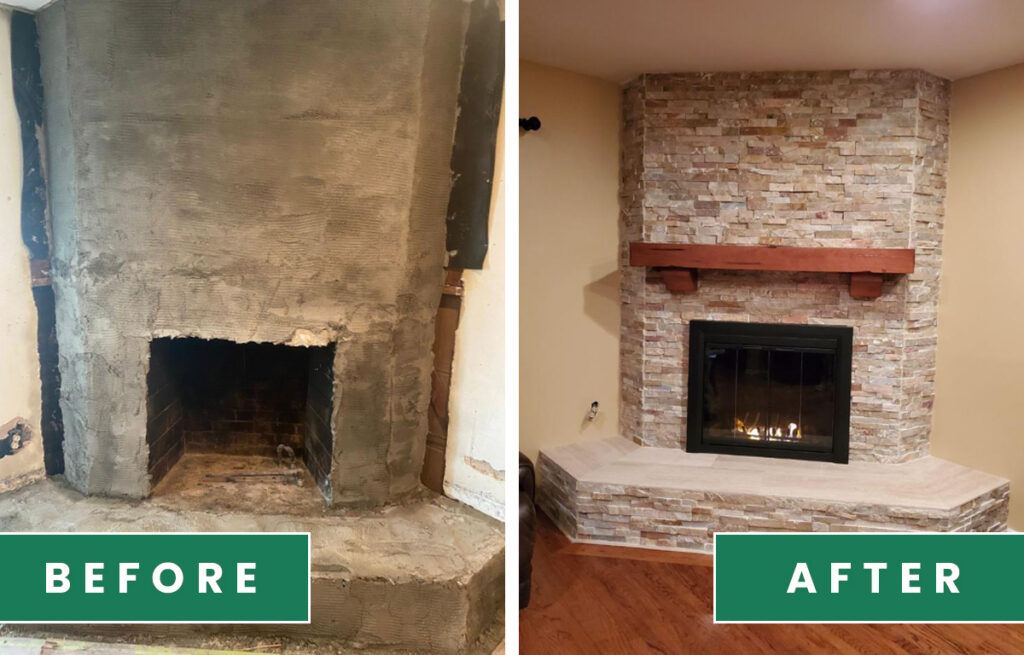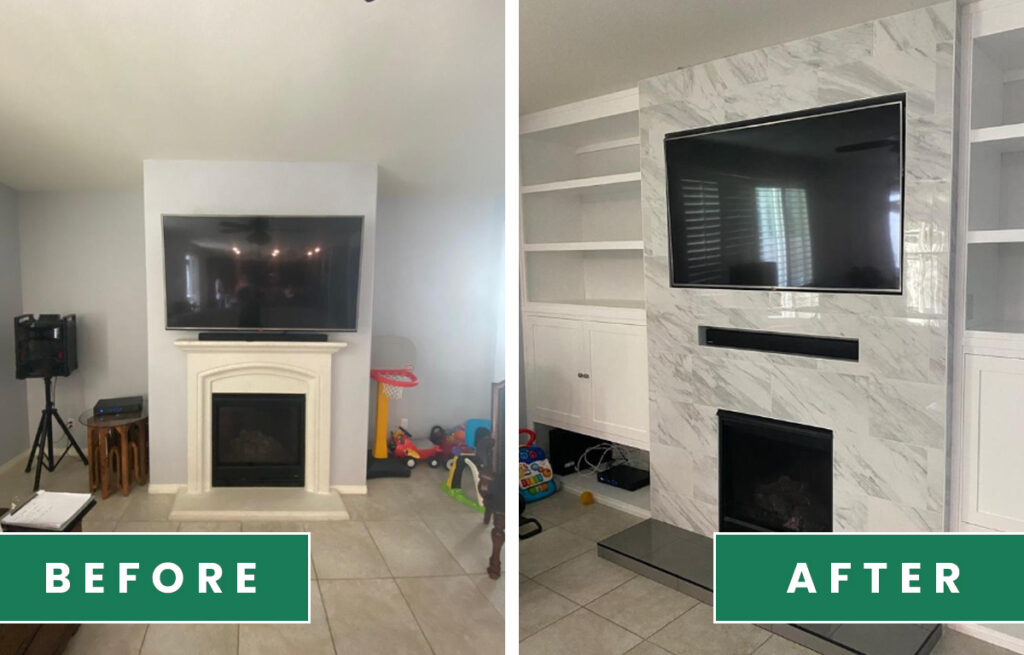 Increase Fire Safety
An unclean chimney is a fire hazard. According to the latest Consumer Products Safety Commission report, chimney fires represent the second-largest share of all residential fires.

Remove Flue Obstructions
The uppermost section of the chimney is the chimney crown. And if the crown does not have a sturdy chimney cap, leaves, twigs, and dirt from nearby trees can blow in the flue. It also allows small animals and rodents to take cover where they often get trapped unable to escape.

Prolong the Life of Your Chimney
Professional chimney cleaning prolongs the life of your chimney. The chimney sweep scrubs the flue liner and the interior walls to remove creosote and other stains from the masonry.
How does it work?
The Maingreen Remodel & Construction Chimney Care Service
Step 1 – Call us for your free assessment . One of our dedicated representatives will come to YOUR door.

Step 2 – We will let you know our best recommendations for your specific request , saving you money and time wherever possible and 3D design for your new chimney.

Step 3 – Our expert repairs and designers team get to work on your home repair.

Step 4 – Your dream bathroom is completed on time and on budget.

Step 5 – Voila! be amazed with your new chimney repair or new fireplace.
Rest Assured. Working with us is a GREAT decision.
With hundreds of happy customers, we know you will be satisfied with our work, our friendliness and our attention to detail. We are dedicated to making your dream home remodel a positive experience.

FREE CONSULTATIONS
We offer free energy efficient consultations with one of our certified experts. We come to you at your earliest convenience.

HONESTY
We value honesty in life and business.

LICENSED
Maingreen Remodel & Construction is licensed and insured.

PROTECTION
With rising energy costs, we can help you protect your spending and increase the value of your home.

TRANSPARENCY
We work with you every step of the way. We provide clear outlines on the scope of work necessary to meet your dream.