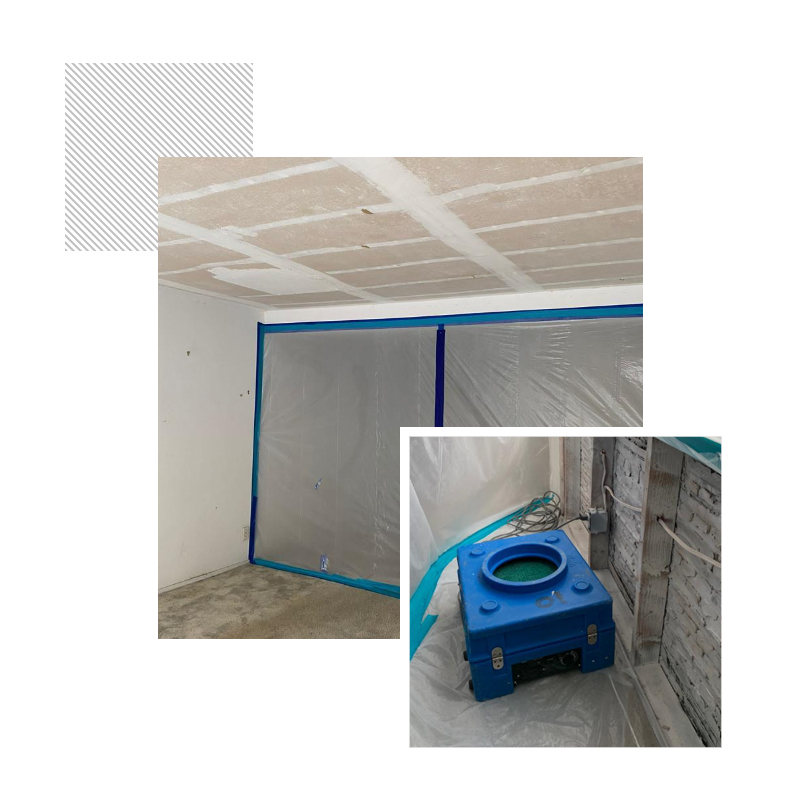 General Home Repairs
Have a job that needs a bit more expertise than your average handyman service? We've got you covered and can help you with any extraneous issue you may have in your home.

One of our top services is comprehensive mold and asbestos testing (we work with licensed and certified scientific labs) to test samples from your walls and ceilings. We can then conduct a full removal and install new, safe and healthy materials.

We also do all types of pest removal including comprehensive termite treatments and fumigations.

Fireplace updates and chimney cleaning and repairs are just a few other of the general home repairs we do for our happy customers.
Safe and professional mold and asbestos removal
Making the your home super safe and clean
Developers, engineering firms, property managers and general contractors nationwide partner with Maingreen Remodel & Construction for lead and asbestos testing for many reasons.

Industry's Respect
Maingreen Remodel & Construction puts people at the heart of what we do, from encouraging diverse perspectives to serving our local communities and investing in workplace safety. We back those values with a deep network of resources, contacts, financial stability and sustainable practices. Combining these qualities has garnered us recognition and awards from industry insiders.

Communicate Meaningfully
We strive to keep your projects on time and within your budget. To do so, we maintain open lines of communication and share the details you need to make more informed decisions. We provide in-depth proposals and reports with ample detail and timeliness to help move your project forward as expected.

Prioritize Great Service
The team at Maingreen Remodel & Construction offers unparalleled client service from project conception to post-project support. Enjoy individualized attention and a dedicated account manager with our national accounts program. You have a centralized point of information and an advocate to help guide you through the entire process.

Professionalism
At Maingreen Remodel & Construction, we bring the combined experience and expertise of our entire team to each project. By drawing on our collective knowledge, we go beyond the standards to find innovative, practical and cost-efficient solutions to modern challenges. Our experience spans projects of all sizes across a spectrum of industries.
How does it work?
The Maingreen Remodel & Construction Abestos and Mold Removal
Step 1 – Call us for your free mold and asbestos assessment. One of our licensed asbestos and mold inspector will come to YOUR door and test your house for molds or asbestos and take it to the lab.

Step 2 – We will let you know our best recommendations for your specific case, saving you money and time wherever possible.

Step 3 – Our professional licensed asbestos and mold removal team get to work on the removal process.

Step 4 – Voila! Your confident and feel safe from harmful asbestos and mold in your home.

Rest Assured. Working with us is a GREAT decision.
With hundreds of happy customers, we know you will be satisfied with our work, our friendliness and our attention to detail. We are dedicated to making your dream home remodel a positive experience.

FREE CONSULTATIONS
We offer free energy efficient consultations with one of our certified experts. We come to you at your earliest convenience.

HONESTY
We value honesty in life and business.

LICENSED
Maingreen Remodel & Construction is licensed and insured.

PROTECTION
With rising energy costs, we can help you protect your spending and increase the value of your home.

TRANSPARENCY
We work with you every step of the way. We provide clear outlines on the scope of work necessary to meet your dream.