Home Additions
EXPAND YOUR HOME AND HORIZONS WITH A
GARAGE CONVERSION, ADU, or HOME ADDITION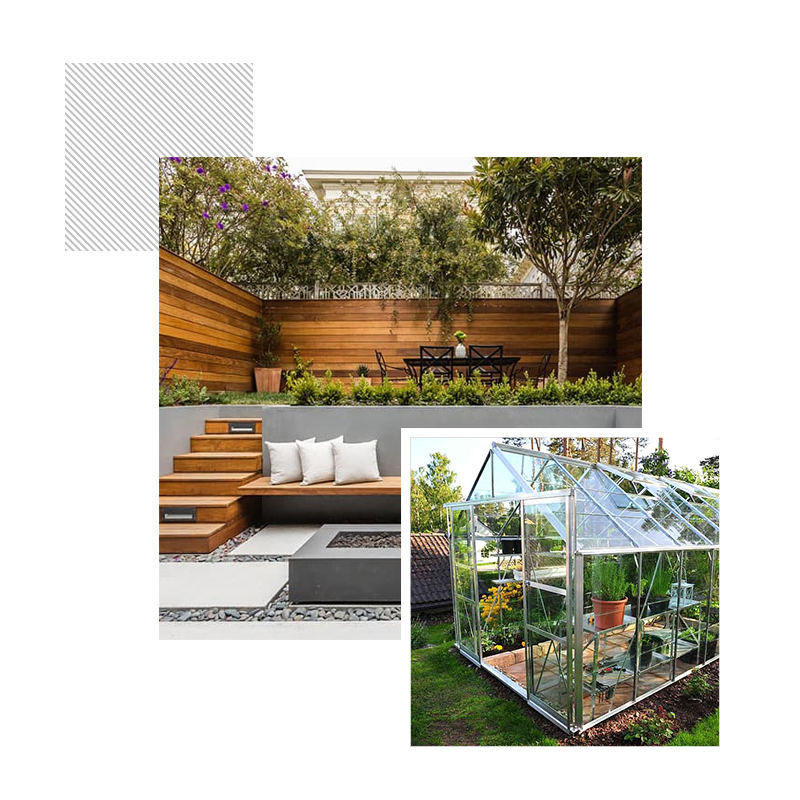 Home Additions
Whether you want to create a new wing of the house, a sunroom porch, or a guest house, or garage conversion, our team can help with modern, sustainable, cost-effective designs.
Any Home Additions Will Do
We got you covered on any addition to your home
Adding a room to your existing home or building a separate structure can seem like it will be very costly and time consuming. But that's not true if you hire the right contractor. Our expert project managers and years of experience combined with skillful craftsmanship are here to make all your home addition dreams come true with ease and on budget. When it comes to your home, you should never settle for less, because it will most likely cost you later on. Maingreen Remodel & Construction is considered one of the best in the business in the Greater Los Angeles area. We will tackle your job and seamlessly handle it from planning to demolition to construction, and we keep you in the loop every step of the way.

Garage
We turn garages into beautiful one bedroom apartments that can be rented out. If you prefer to leave your garage as a car and storage space, we can help you create a clean, updated look.

Extra Rooms
Whether you want to host your in-law or make extra income with an AirBnb, we can help you create a beautiful guest space.

Green House or Garden
Ever dreamed of growing your own food or herbs, like lavender, dill and mint? Fresh tomatoes or lemons off a tree? We can make your greenhouse or vegetable garden come to life, so your health can flourish too!

Patio
The patio is an important place to sit and connect. Whether your dream is to enjoy a romantic evening under the stars or play cards in the sunshine with extended family, we create the space so you can create your memories.
Recent Projects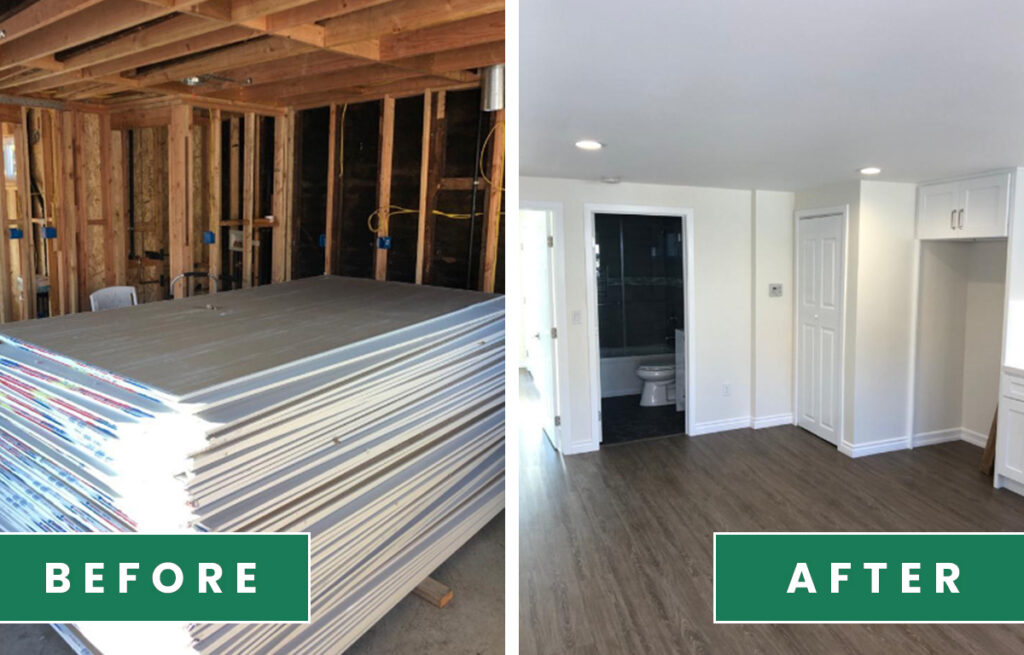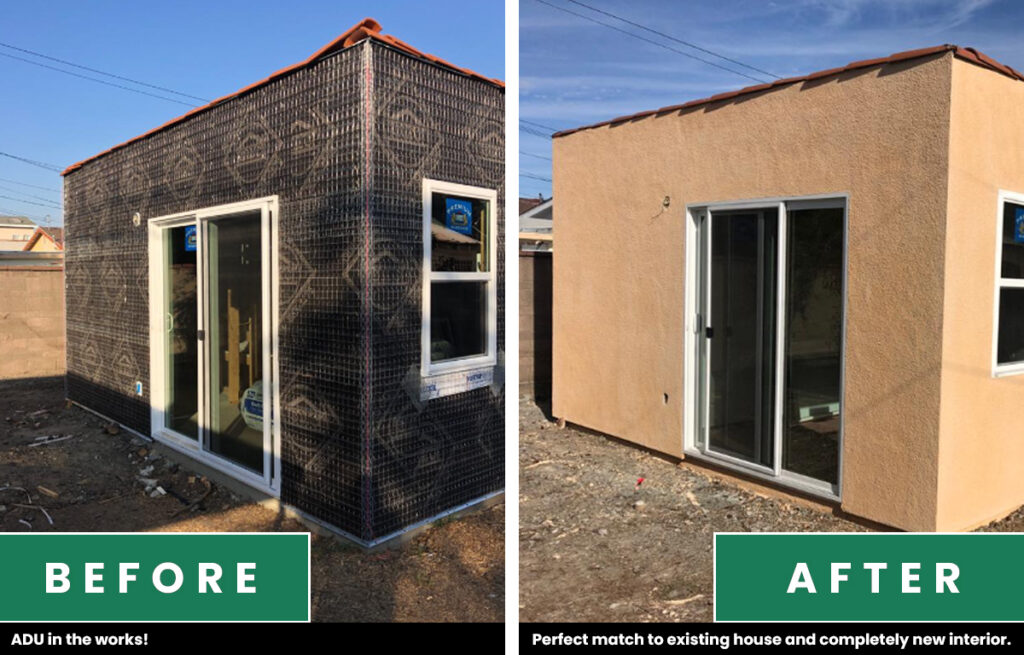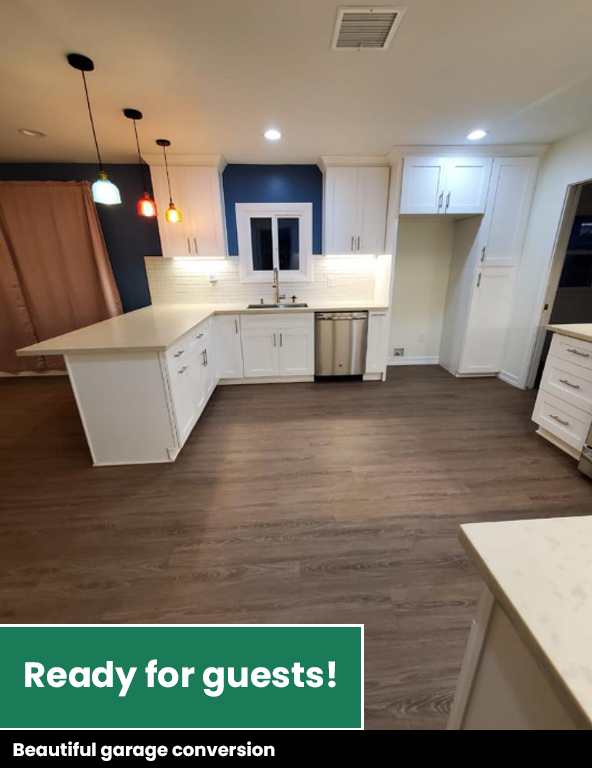 Rest Assured. Working with us is a GREAT decision.
With hundreds of happy customers, we know you will be satisfied with our work, our friendliness and our attention to detail. We are dedicated to making your dream home remodel a positive experience.

FREE CONSULTATIONS
We offer free energy efficient consultations with one of our certified experts. We come to you at your earliest convenience.

HONESTY
We value honesty in life and business.

LICENSED
Maingreen Remodel & Construction is licensed and insured.

PROTECTION
With rising energy costs, we can help you protect your spending and increase the value of your home.

TRANSPARENCY
We work with you every step of the way. We provide clear outlines on the scope of work necessary to meet your dream.